June 16, 2016
Things we love in Bimini, Bahamas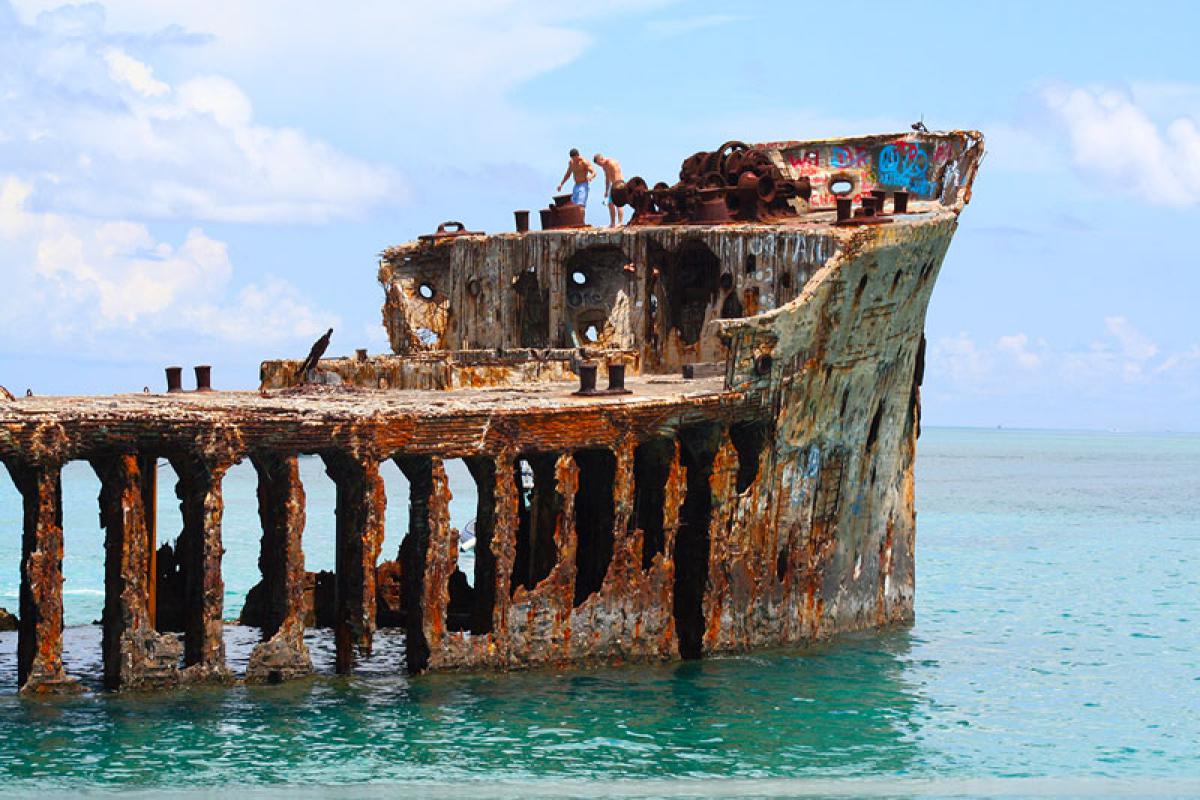 Oh Bimini.... how lucky are we South Floridians to live so darn close to such a beautiful vacation island?! This gorgeous jewel in the Bahamas is a mere 50 miles away from Miami. InterMarine has been taking customers there for Father's Day since 2013 and we have to tell you, it makes for one memorable Father's Day (it's a lot better than a tie or another grilling implement).
Here are our top 3 things to do and love in Bimini:
Resorts World Bimini
This is the first stop in this year's trip. The resort boasts a wide variety of activities from relaxing beachside on a hammock to swimming with sharks. Zip through the water on a jet ski or explore the sea life via snorkel or scuba. Finish off the day with a superb meal at one of their restaurants and try your luck at the casino before going to the bar for a nightcap. Really, this is a wonderful place to enjoy life! InterMarine Escapades crew and guests will enjoy a Meet & Greet with cocktails and potluck on the docks during their first night there.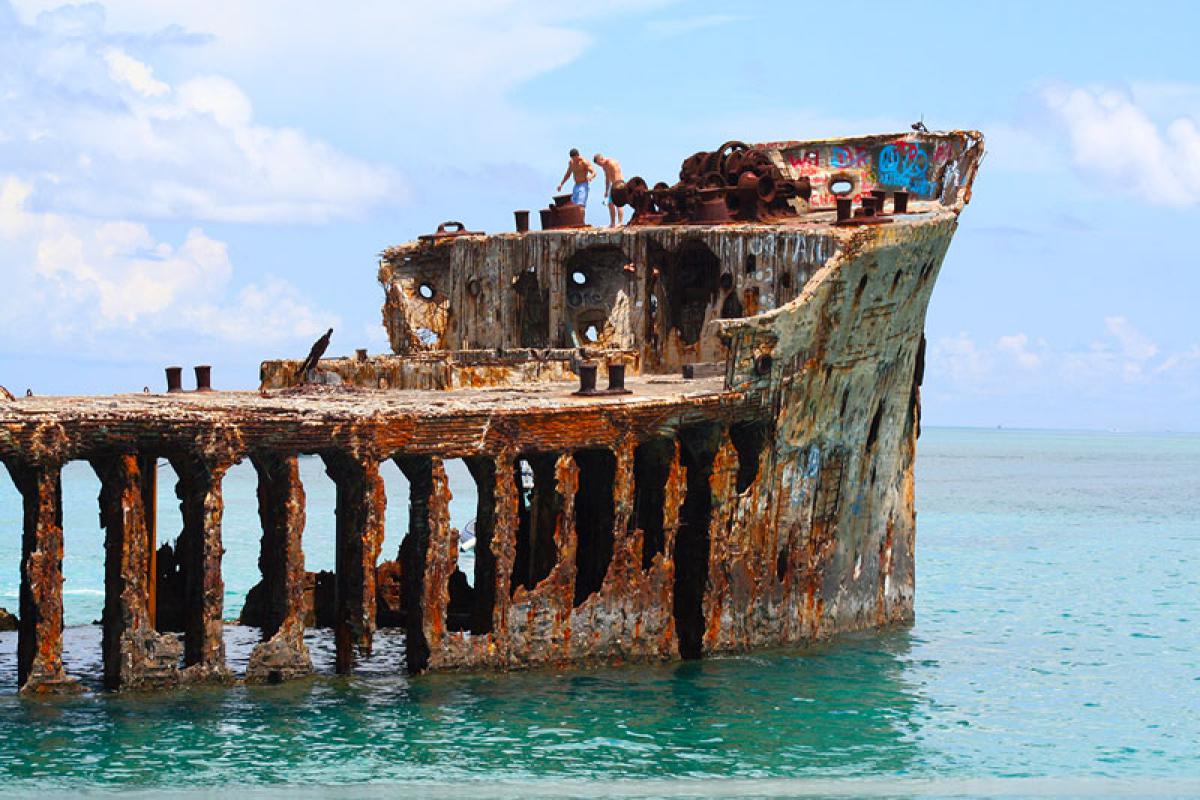 Sapona Shipwreck
This is a must-see for history buffs. The SS Sapona was a concrete steamer that ran aground and was destroyed by a hurricane in 1926. Prior to that, it served as an offshore hiding spot for illegal booze; afterward, it was used as target practice during WWII. After going through so much, the vessel now finally gets to rest as it sits in about 15' of water and is an interesting - and somewhat spooky - destination for snorkelers and divers.
Honeymoon Harbor
This beach (not a harbor at all) is the perfect spot for an in-water picnic. It is somewhat secluded due to the fact that it is only accessible by boat, and the shallow water is home to super friendly stingrays who will eat out of your hand if you let them. Just be nice and respectful, and don't forget to shuffle your way in so you don't step on them! Sea stars and nurse sharks are also known to make an appearance. We love to spend the day here!
There you have it, our Top Three selections for things to do and see in Bimini. There's lots, lots more too. We will be heading out that way on Friday, June 17 at 8AM for our Father's Day Escapade. Stay tuned for the Photo Galleries, up about one week after our return.
Happy Boating!
Save
Save
Save
June 16, 2016