December 15, 2016
The Giving Season: Gifts for Boaters
Most people will agree that one of the nicest things about the holidays is gifting those we love and watching their faces as they unwrap meaningful gifts. We have put together a list of thoughtful gifts that are perfect for the boater in your life... even if that boater is you.
Here are some of InterMarine's suggestions for Gifts for Boaters.
Army Survival Bracelet
This stylishly rugged bracelet is beautiful and perfect for male or female boaters alike. What's so cool about it is that not only does it look good, it is extremely practical and could help save your life in an emergency situation. The bracelet is made out of stainless steel and paracord that comes apart to perform a number of emergency tasks. The paracord is lead rated to 350 lbs and can be used to build shelters, make snares, fishing netting, splints and tourniquets. This thing can even build a fire. All of that and it's only $9.99 on Amazon. See the specs here.
Lil Larry Power Pocket Light
This powerful little flashlight is a must-have in any outdoorsy person's toolkit. Lil Larry is made of anodized aluminum for durability and equipped with a 250 lumen C•O•B work light featuring 3 light modes: high, low and emergency red flash. It is water and impact resistant, features protective LED housing, steel belt clip, and a strong magnetic base. Lil Larry makes an excellent stocking stuffer and can be picked up at our InterMarine Fort Lauderdale store for only $19.99. Click here for directions. We have them in assorted colors and although we can't guarantee the color you get, we can guarantee your boater is going to like and use this a lot.
Stemless Shatterproof Wineglasses
Get these restaurant-grade plastic wineglasses with the look of real glass without the mess and possible hazard. The glasses are etched with whimsical nautical designs, so you'll never mistake your drinks again. According to the manufacturer, these wineglasses are dishwasher safe, BPA Free, and if that weren't enough to give you the feels, the seller claims that a portion of the profit will benefit Lollipop Kids Foundation for children living with disabilities. You can buy them from Amazon for $42.99.
Leatherman Skeletool Multitool
Another fantastic stocking stuffer that is sure to be loved for many, many years. The recipient of this gift will remember you and thank you for a very long time! Leatherman is renowned for high quality multi-use tools, and the Skeletool is a particularly attractive model. Skeletool measures only five ounces and features stainless steel combo blade, pliers, bit driver, removable pocket clip and carabiner/bottle opener. You can even have it engraved. Get the details here. Retails for $69.85.

SPOT GEN3® Global Satellite GPS Messenger
EVERY boater should have one of these. The SPOT GEN3 goes beyond cellphone towers and lets family and friends know you're ok, or sends emergency responders your GPS location, all at the push of a button. This is our Top Pick for must-haves and gift that show you care. Only $75 now throuhgh Dec 31 via the manufacturer website with a service subscription, $149.99 regular price.
Jack Mason Nautical Wristwatch
It may not be a Rolex, but look at it: it screams nautical, doesn't it? The Jack Mason brand hails from Texas and its founders bring 25 years of product experience into their watches and leather goods. The Jack Mason nautical line combines the classic look of maritime aesthetics with a clean face for enhanced functionality. The watches are water-resistant to 10ATM. Get them here. Retail: $275.00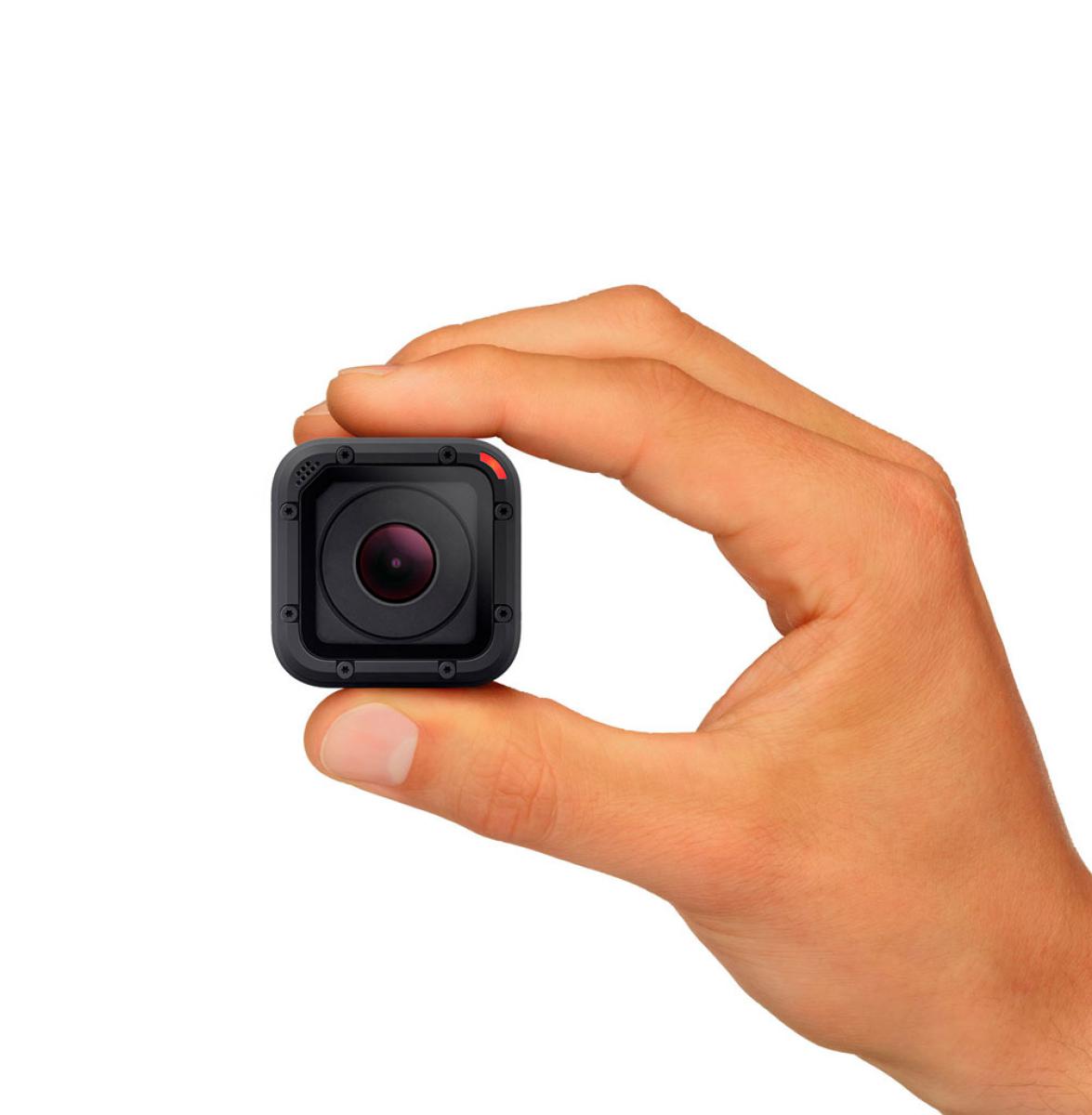 Hero Session™ GoPro Boating Bundle
Give the gift of capturing awesome moments with the Hero Session™ Boater's Bundle. The Bundle, available here, includes a Hero Session™ GoPro camera, The Handler (Floating Hand Grip), Jaws Flex Clamp and the Floaty for Hero Sessions. We're sure this is a most awesome gift that keeps on giving year after year and beyond, as you capture and later relive those special quality moments. Retails for $299.
Branded Gear for the Brand Loyalist
Outfit your favorite boater with swag that reflects their favorite brand. Make a bundle with branded hats, caps, shirts, tops, totes, jackets, tumblers, or mugs... you name it! Click on each brand name to shop: Chaparral, Four Winns, Bayliner, Jeanneau, Prestige. Prices vary.
A brand-new boat
We cannot have a complete boater's gift guide without an actual boat. InterMarine has some of the newest models for 2017 in-stock and ready for delivery. This is the perfect chance to gift your family a shiny new toy that will increase your quality time together. Inventory changes quickly around here, so contact the InterMarine store nearest you for an updated list of new boats ready for a holiday delivery. Make this year truly special!
Whatever you end up getting your special boater, we hope that you all enjoy this wonderful holiday season!
December 15, 2016